Hello Cat Lovers!
Looking for a cat sitter near you? Well we've got you covered. Browse through our choice of qualified cat sitters. All cat sitters live nearby and offer a free meet and greet and daily photos are part of our personalised cat sitting service.
Fill out the form and we'll connect you with our trusted cat sitters nearby.

Kurzbesuche und über Nacht Betreuung. Tolle Alternative zur Katzenpension.

Find a 5-star cat sitter that suits your cat's needs in just three clicks.
50.000 Registered Pet Sitters • 2 Million Visits • 98% 5-Stars Reviews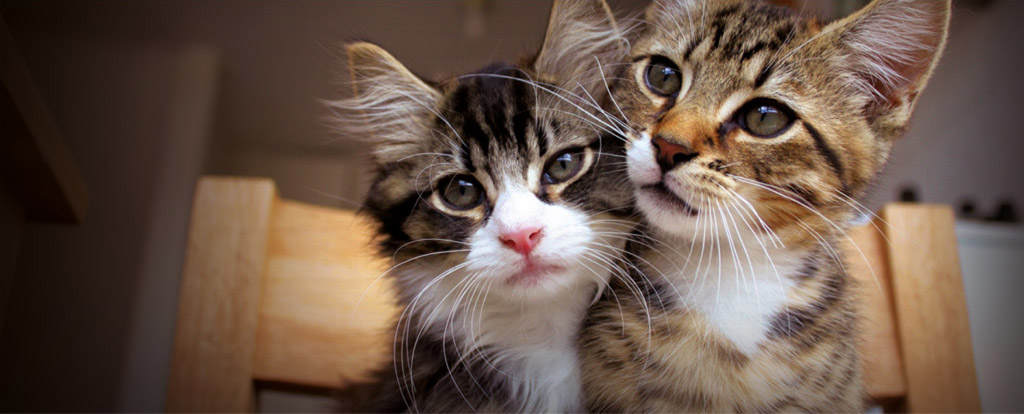 My vacation was super relaxed thanks to the great and wonderful care of Elena. We've got pictures every day of two happy cats running around and making trouble ;) thanks so much for your lovin care! Next time i'm going my cats and i want you to be the sitter again :)

Manon heeft op mijn 2 katers gepast tijdens mijn vakantie. Alle communicatie is snel en open verlopen, een dag van tevoren is alles even doorgenomen om alles duidelijk te hebben. Tijdens de vakantie af en toe een update gekregen om te laten weten dat alles goed ging. Bij thuiskomst was alles netjes en waren de katten nog goed voorzien van voer en water, niks op aan te merken.

Extremely happy with Danielle, great contact before, during and after booking - including photos whilst we were away. Came home to very happy cats!

Rosalie heeft nu 2 keer voor ons opgepast. Ze is super betrouwbaar en flexibel. Ze luistert naar mijn wensen en vraagt wat Doerak fijn vindt. Ik krijg elke dag updates en foto's, wat super fijn is! Als we terug komen van vakantie zit er een relaxte kat op ons te wachten :)

Maria Cristina L

Amsterdam

Melanie was amazing. She updated us about the wellbeing of our cats twice a day with a detailed text and pictures. She was eager to meet up with us before we left and asked a lot of questions in how to best take care of our cats. She did a wonderful job and can only recommend her 100% and hire her again.
Cat sitters can offer daily visits or overnight stays. All sitters can set their own fees.
Excellent based on 278262 reviews
Need cat sitting at home while you're away?
Our trusted and vetted cat sitters will do a drop-in home visit either once or twice a day depending on your cat's routine and needs. Or if you prefer, they also offer overnight stays. All cat sitters live nearby and offer a free meet and greet. Our personalised cat sitting service is a great alternative to a cattery or cat boarding, leaving your kitty much happier at home while you are away.
Cat sitting is suitable for cats of all ages, so whether you have an energetic kitten or an elderly queen, we have a wide range of qualified cat sitters who can't wait to meet them.
Find a cat sitter near you, how does it work?
Finding someone you can trust to look after your precious cat can feel daunting. That's why Cat in a Flat has made it super safe and easy to find a trusted cat sitter in your area.
To book and secure a trustworthy cat sitter follow these simple steps:
1. Search for a local cat sitter
Simply enter your postcode to be matched to vetted and reviewed cat sitters near you. If you need help choosing the best cat sitter - Read here
2. Arrange a free Meet & Greet
We encourage cat owners and cat sitters to meet in person, that way you can get to know your chosen cat sitter and see if they are right for you and your cat.
3. Confirm your booking
Use our bespoke cat sitting service to book either overnight stays or daily cat visits at your home. All confirmed bookings are covered by our Cat in a Flat Guarantee
Need more convincing? Here are 10 reasons why we think hiring an in-home cat sitter is a great alternative to cat boarding. Read more
Cat Sitting Advice - FAQs
Is cat sitting or boarding the right option for my cat?
Every cat is different, and no single solution suits everyone. However, the vast majority of cats would prefer to be cared for in their own home.
Cats don't like change, they don't like to travel, and they don't like sharing space with unfamiliar cats. Cat sitters will provide individualized, customized and loving attention to your cat or cats based on their preferences. Therefore, cat sitting is the best solution for most cats, and it's also more convenient and less expensive for cat owners.
You can read more about cat sitting vs cat boarding here.
Will my cat forget me after two weeks away?
No, your cat won't forget you after two weeks away from home. Cats have excellent memories – though this varies from animal to animal as it does in humans.
Cats can remember their owners for years after being separated from them. So rest assured when you return, your cat will remember who you are and your shared bond. To remind your cat of you while you're away, leave them something with your smell, such as a piece of clothing. The scent will be reassuring to your cat, especially if they suffer from separation anxiety.
What is cat sitting?
Cat sitting is when you pay someone to look after your cat in your own home while you're away.
A trusted cat lover will come and care for your cat every day, either with drop-in visits or by cat sitting overnight. A cat sitting visit includes feeding your cat, changing the water, cleaning the litter tray, playtime and cuddles. A cat sitter will also send you regular updates about your pet.
Cat in a Flat's 5-star sitters offer a personalised cat sitting service that is suitable for cats of all ages and health. Cat sitting is a great alternative to a cattery.